The Del Mar Military Watch Collection is a distinguished tribute to the brave men and women who serve or have served in the Marines, Navy, Army, Air Force, and Coast Guard. It offers a wide range of choices, allowing you to select from the timeless stainless steel and two-tone bracelets or the rugged Sports band option.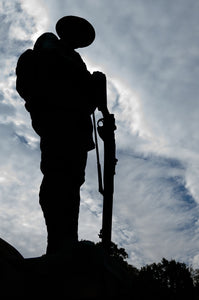 The Del Mar Watch Company stands as a beacon of excellence in the world of watch manufacturing, with a legacy spanning three decades. For 30 years, Del Mar has consistently delivered precision and craftsmanship, earning a stellar reputation for creating some of the finest timepieces available. Their commitment to quality and attention to detail have made them a trusted name
among watch enthusiasts and collectors alike. ...